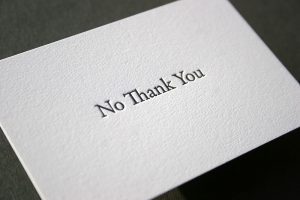 I recently encountered an "interesting" situation which I wanted to share with you. It sounds like a "tall tale" but believe me it's true!
Are you sitting comfortably? Then of course, I'll begin…..
I recently received an invitation to audition for a meditation narration project and, as this is a genre of voice-over I have a lot of experience in, I was happy to submit a demo of a segment of the script for consideration. The client was happy; it was just what they were looking for, and as I enjoy this type of narration I too was pleased and looked forward to getting my teeth into the project.
As this was a lengthy project, I narrated and submitted the first script for feedback, just to double check the client was satisfied before continuing with the whole project. Their feedback was somewhat of a surprise…
Before I tell you what they said… can I ask you, dear reader, what style of narration springs to mind when you think "meditation"? Let me give you a clue… we're thinking narration for relaxation; narration that focusses on your breathing, on visualisation, to illicit a feeling of tranquillity, peace and calm.
Anyway, back to the client….. The opening line of their response was positive "we really love your voice". Well, as I had previously sent an audition which they had approved and enjoyed, this was a further affirmation I was a good fit for the job. However, their next couple of statements completely threw me and frankly, left me speechless (not a great state to be in when you talk for a living!)
I won't prolong the agony any further. Here's what the client (who is a wellness company) said: "Could you try and sound "a little bit funny?" and "Maybe you could read it like Professor McGonagall from Harry Potter like a bedtime story?" Need to read that again? I get that. I had to read it several times for the message to sink in. My previous hours of meditation and hypnosis narration, which I know plenty of people listen to, is obviously lacking a comedic element and needs that headmistress-type tonality intended to send children off to the land of the zzzzzz's.
You're probably thinking my next step was to spend hours watching a Harry Potter box set to nail that dour tonality and learn to replicate the much-loved Minerva? Also, maybe it could be a good idea to babysit some little people to get my bedtime stories skills up to speed? I didn't do either. I contacted the company and said "no, thank you".
Allow me to elaborate. Firstly, as I have a great deal of experience with this type of narration I know what I need to do to create an ideal meditation recording. It doesn't contain funny one-liners, the tonality isn't that of a frosty headmistress and it sounds completely different to the children's stories I love to narrate. I could give it my best shot at sounding like a Harry Potter character but then that wouldn't be being true to the genre of narration, and, given I had already sent an audition they supposedly loved, how would I know the next "critique" from them wouldn't be "can you make it all rhyme and narrate it in the style of Minnie Mouse?"
If the initial brief had been "narrate meditation guides in a funny, Professor McGonagall, bedtime story like way", I would never have auditioned. It's not the way I narrate meditation and frankly if I was asked which Harry Potter character voice I could take a stab at, it would be Professor Trelawney. When someone keeps shifting the goalposts you have to know when it is time to walk away. I put my heart and soul into all my recordings… they are so much more than my voice… and clients that don't know what they want and ask for constant style revisions are so hard to please.
Here at Lovely Voice our tag line is "we deliver YOUR message the way YOU want it heard". What that means is we will always discuss with you what you need and offer a demo so you can be sure we deliver the right voice and tonality for your project. However, there are some styles of narration where we would recommend the client stay true to the correct format and the originally agreed style and tonality rather than changing the goalposts to something that is a total mismatch, after the recording has commenced.
Rant over…. Time to chill out and meditate (the old school way!)