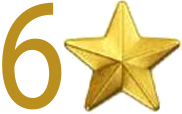 Great testimonies are a joy to receive at Lovely Voice. We love what we do and sign off every project in the knowledge our clients are happy with the work we have done. That happens for each and every project we undertake and we wouldn't have it any other way.
We recently undertook a literacy project for a client; 800 Open words/phrases, each one in a separate file as desired. Dave, the client, left us this feedback:
Jennie was an absolute joy to work with. Super knowledgeable, super hard worker, great turnaround time, great communication throughout and finally an absolutely top notch finished product (very strong on correct enunciation and diction but also a high quality friendly voice). If I could give 6 stars I would but unfortunately they restricted me to just the 5. Highly, highly recommend.
Naturally we are thrilled to receive such positive feedback and look forward to working further with Dave but we want to ensure future clients to know that the work we carried out for Dave is our standard Lovely Voice service! Let's break down his kind words:
An absolute joy to work with – we treat others as we would wish to be treated. We think we're naturally warm and friendly and that extends past our friends and family to the clients we work with.
Super knowledgeable – we never promise something we can't deliver and more and more clients have differing requirements. It's up to us to keep a step ahead so when you come to us with your project and special requests, we can say "yes" straightaway.
Super hard work, great turnaround time – When we take on your project we want to know your time frame including any potential revisions you may need. So naturally we work hard to ensure we meet your deadline.
Great communication throughout – Open lines of communication are really important to us. We'll always get back to you in a timely manner with any query you might have. Also, sometimes we may have a query we need an answer to, so would appreciate being able to reach you as quickly as possible so that we can continue working on your project.
Top notch finished product (strong on correct enunciation and diction) – That's our commitment for every project we complete and attention to correct pronunciation and diction is always uppermost on our minds.
If I could give 6 stars I would….. We always endeavour to go above and beyond and with many repeat clients using our services on a regular basis, confident we will deliver a first class service.
Now you have an idea of the service we offer, how can we help you with your next voice-over project? Additional client feedback can be found our "Testimonials" page.