Professional British English, American neutral and Norwegian Voice-Over Recording and Script Writing Services
Whatever your requirement, IVR/Telephone prompts, eLearning, Tutorial, Medical or Technical narration, Corporate narration, Narration for Children, Meditation and more, we have the ability to listen, interpret and deliver the perfect recording.


Our commitment to you is simple.We'll undertake your voice-over project and produce exceptional results in our professional studio. Whatever your requirement we promise to deliver a high quality product in a timely fashion and always with a smile!
What "voice" do you need to convey your message?
Authoritative
Corporate
Informative
Persuasive
Warm/Sensitive
Classy/Rich
Sexy/Seductive
Sassy
Toddler to Teen (Young Adult)
Comedic/Humorous
Children's character voices
…and the list goes on!

Listen to our Portfolio
We have narrated for clients in over 58 countries!
























































Here's what our clients say about lovelyvoice:


Great collaboration by Jennie and Pia! Looking forward to working with that team again shortly. Pia's voice is beautiful and her pronunciation and intonation were exactly what we were looking for!
Shira


I am highly satisfied with professionalism and effort from LovelyVoice. Everything was reordered in the shortest time with professional quality. I would love to work with her again
Ausphone


Jennie was fantastic. She really understood what I needed and delivered beyond expectations. Great communication, very professional, and a "Lovely Voice"
L. Matheson


Jennie is great and truly does have a lovely voice. I will certainly use her again. If you are looking for a true professional, she is Aces!
Steve Dash

Let's get started
The lovely voices at lovelyvoice
Jennie Eriksen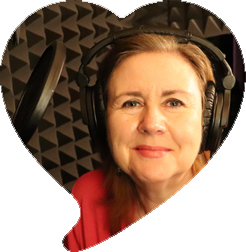 My passion has always been music and performing arts where excellent diction, voice control and diversity are of course mandatory. I've performed and been involved backstage in local theatre for over 30 years and have taught performing arts to students from…
Pia Merete Eriksen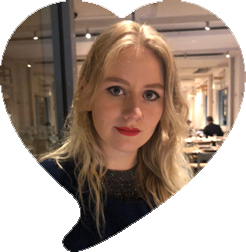 Hi! My name is Pia, and I'm an 18 year old professional voice actress. I've been performing all my life – from Baby Ballet to performing in countless stage productions such as Grease, Fame, Hairspray and more. I'm a trained singer, dancer and actress, with LAMDA…

Read more about us
Stay tuned

Visit our Blog